Welcome to Our Financing Department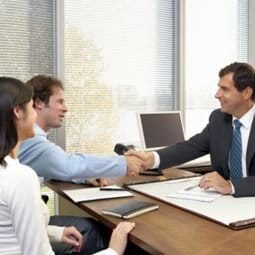 North Country Ford is a 'one-touch shop'. Unlike a lot of other dealerships, your salesperson doesn't send you off to a finance office to have a protracted, and often intimidating, back and forth over value-added products you may or may not want. The sales staff here at North Country Ford is with you all the way; from your first initial contact, through your entire purchasing process. They will then continue to be there to help long after. 
Purchasing your new (or just new to you) vehicle is a huge undertaking. We pride ourselves on making it as simple and easy as we can! Check out our online car loan calculator for an instant car loan rate. Then, proceed to our online finance application.
All types of credit - from good to bad - can qualify for an auto loan. Even if you have no credit, we will work with you to secure a car loan if your situation demands it. North Country Ford has strong relationships with several local banks and is committed to finding you the perfect car loan company to suit your finance needs.
Low interest car loans are available for customers with existing loans. We can help you refinance your car loan or adjust the term of the contract. You're just a step away from approved car financing!